Corporate - Information Systems
·
Canberra
·
Hybrid Remote
IS Security Lead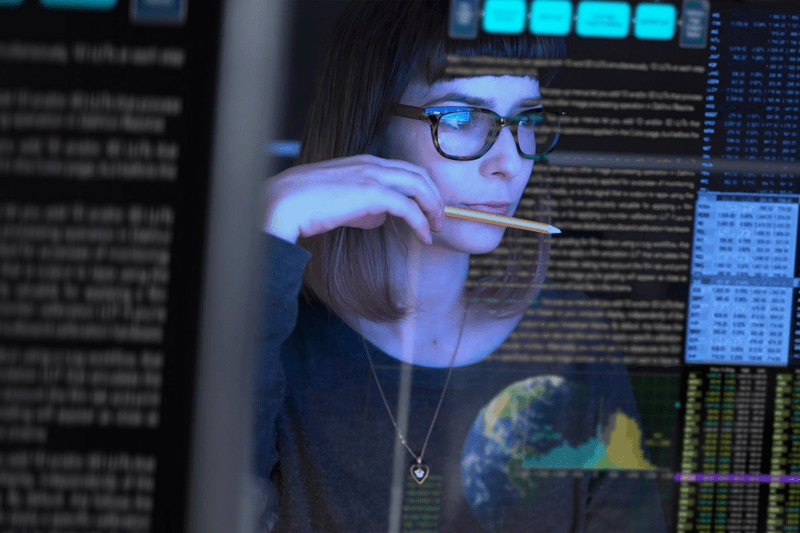 This role will lead a team of security analysts that work closely with the Information Systems (IS) team, and other departments throughout Seeing Machines Limited (SML) to deliver information system security services across all domains including cloud, network, operating systems, applications, and endpoints.
In addition, working with these teams you will be involved in security planning to identify new threats, emerging technologies and promoting positive security culture.
You'll maintain awareness of current Information Security standards and ensure all activities comply with the standards. The Senior IS Analyst contributes directly to the successful delivery of security operations and services to protect SML from internal and external threats.
Only Australian Citizens and Australian Permanent Residents are eligible to apply.
The key responsibilities of the role include:
Day to day management of security analysts
Maintaining SMLs security systems
Report on security related incidents
Provide support to staff in all locations (Global Support)
Provide leadership for IS security related technologies / architecture
Assist in information system projects
About you
We value the breadth and depth of experience that our people bring to their work. We are seeking people with a good mix of technical competency and personal capability. Specifically, we are looking for people with:
A minimum of Bachelor's degree in Computer Science, Cybersecurity, or related field would be highly regarded or at least 5 years related industry experience (Mandatory)
Possess relevant security certifications such as CISSP, CISM, CISA
Previous team lead experience
Strong knowledge and experience with information security methodologies and tools addressing security issues and solutions.
Excellent team management and communication skills including experience in providing specialist technical advice, support, and assistance, presenting reports, and working collaboratively and cooperatively in teams across the organisation to deliver shared goals
Experience with cloud-based service offerings and associated security requirements, including Azure and AWS
Experience in information security tools such as SIEM, endpoint software, IPS, IDS products
Experience with governance, risk and compliance, in particular ISO 27001 and SOC 2 frameworks
Experience with system administration of Linux and Windows servers, including vulnerability management, implementing IT security principles plus knowledge with disaster Recovery principles.
Ability to work effectively in a team and respond cooperatively to the requirements of other company members
Good interpersonal skills with a positive attitude and enthusiasm for continuous improvement
Ability and desire to continuously learn new skills
Contribute to the development and/or improvement of processes, procedures, guidelines, standards and architectures in relation to ICT security
Demonstrated ability to set priorities and meet deadlines, and
Ability to operate and plan in a rapidly changing environment
About Seeing Machines
We are a global company founded in 2000 and headquartered in Australia, and an industry leader in vision-based monitoring technology that enable machines to see, understand and assist people.
Seeing Machines develops Driver and Operator Monitoring System (DMS) technology to enhance safety for Automotive, Commercial Fleet, Off-road and Aviation.
Seeing Machines' technology portfolio of AI algorithms, embedded processing and optics, power products that need to deliver reliable understanding of vehicle operators, in real-time.
The technology spans the critical measurement of where a driver or operator is looking, through to the classification of their cognitive state as it applies to accident risk. Reliable "driver state" measurement is the end-goal of DMS technology.
Seeing Machines has offices in Australia, USA, Europe and Asia, and supplies technology solutions and services to world-leading brands in each market vertical.
Why Seeing Machines
Work with inspiring people – we are proud to have a team of experts in their field, we invent, innovate, and collaborate
Work flexibly – we encourage our people to manage their work and personal lives to achieve a balanced outcome
With offices spanning the world, Seeing Machines serves a growing market in the UK, Europe, Africa, North America, Latin America, and Asia Pacific
We are social with staff events held throughout the year, from BBQs, morning teas, to special events and other celebrations
We are focused on employee support– we understand the importance of our collective wellbeing! You will have access to our Employee Assistance Program any time you require it
Access to global benefits and reward platform – offering discounts across large range of retailers
We are lucky enough to have fresh fruit supplied daily
If you work in Canberra, you'll have access to free parking.
For more information, visit: http://www.seeingmachines.com
Seeing Machines acknowledges Traditional Owners of Country throughout Australia and recognises the continuing connection to lands, waters and communities. We pay our respect to Aboriginal and Torres Strait Islander cultures; and to Elders past, present and emerging.
Department

Corporate - Information Systems

Locations

Canberra

Remote status

Hybrid Remote
About Seeing Machines
We are a global company headquartered in Australia, an industry leader in computer vision technologies which enable machines to see, understand and assist people.
Our machine learning vision platform has the know-how to deliver real-time understanding of drivers through Artificial Intelligence (AI) analysis of heads, faces and eyes. This insight enables Driver Monitoring Systems (DMS), which monitors driver/operator identification and attention to prevent fatalities.
We exist to get people home safely.
Corporate - Information Systems
·
Canberra
·
Hybrid Remote
IS Security Lead
Loading application form